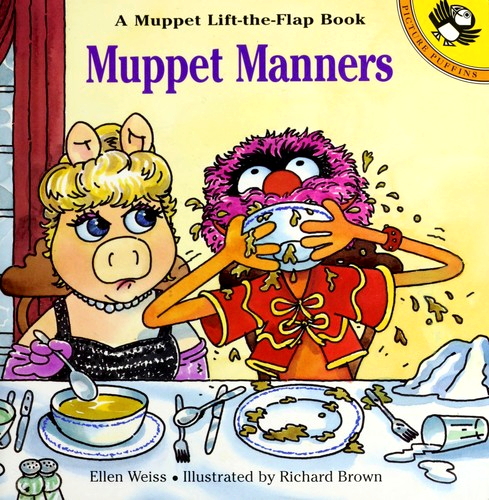 You've heard it several times in your life about someone's kids;  "They have no home-training." Do something stupid and someone may say; "You have no common sense!" Say or do something rude and very quickly; "You have no manners!"  All are usually followed by "Didn't your parents teach you?" Hopefully they did or will if they haven't.
After dwelling on it for a bit I started to wonder who created these rules and when? Who decided that I should hold the door for someone behind me to be courteous rather than shut the door quickly for fear that they may be out to get me? That I should help an old lady across the street rather than continue to my destination and face being late thus inconveniencing another person?  Well it seems that society does as a whole.
Though society makes the overall judgment on how we behave, parents individually determine what to teach their children.  If you think "Please" and "Thank you" are a waste of breath because people are typically ungrateful, fine don't teach these rules to your kids. "What's mine is mine and what's yours is mine" so I don't need to tell my kids that they need to ask before taking something from someone else. There is no difference between inside voices and outside voices because I can't hear when people whisper.
Some of these rules exist to keep you in compliance with the law while others are opinions on how others want you to behave around them. Whether you agree or not can save you from glaring looks, whispers and unwanted comments.  I can also go as far as save your job, relationship or get you out of trouble with the law with a lesser or no penalty at all.
So what makes sense so common? Why does everyone know that green means go and red means stop or that you'll get burned if you touch a hot stove?  One word, experience. No matter how many times you tell a child that a stove is hot, they don't believe you until they actually touch it and feel the heat.  Sure they'll point to it and say the word hot but it doesn't really hit home unless they have experienced hot versus cold. 
We assume that everyone knows the difference between hot & cold and shouldn't be surprised that the stove is hot to the touch.  Too many times we make assumptions about how people should conduct themselves.  Even worse, we impose our own judgments on others and then shun them when they don't live up to our unknown expected standards.
Until we are born with an instruction manual or all parents are give the same copy of the Guide to Life there will be no common sense. Home training will always exist but it will always be different ways to going about it and will results will not always yield the same behavior in children. Manners will always differ per family structure thus conflicts are inevitable. Until we all agree on what is acceptable without compromise, home training, manors and common sense will be a paradox.